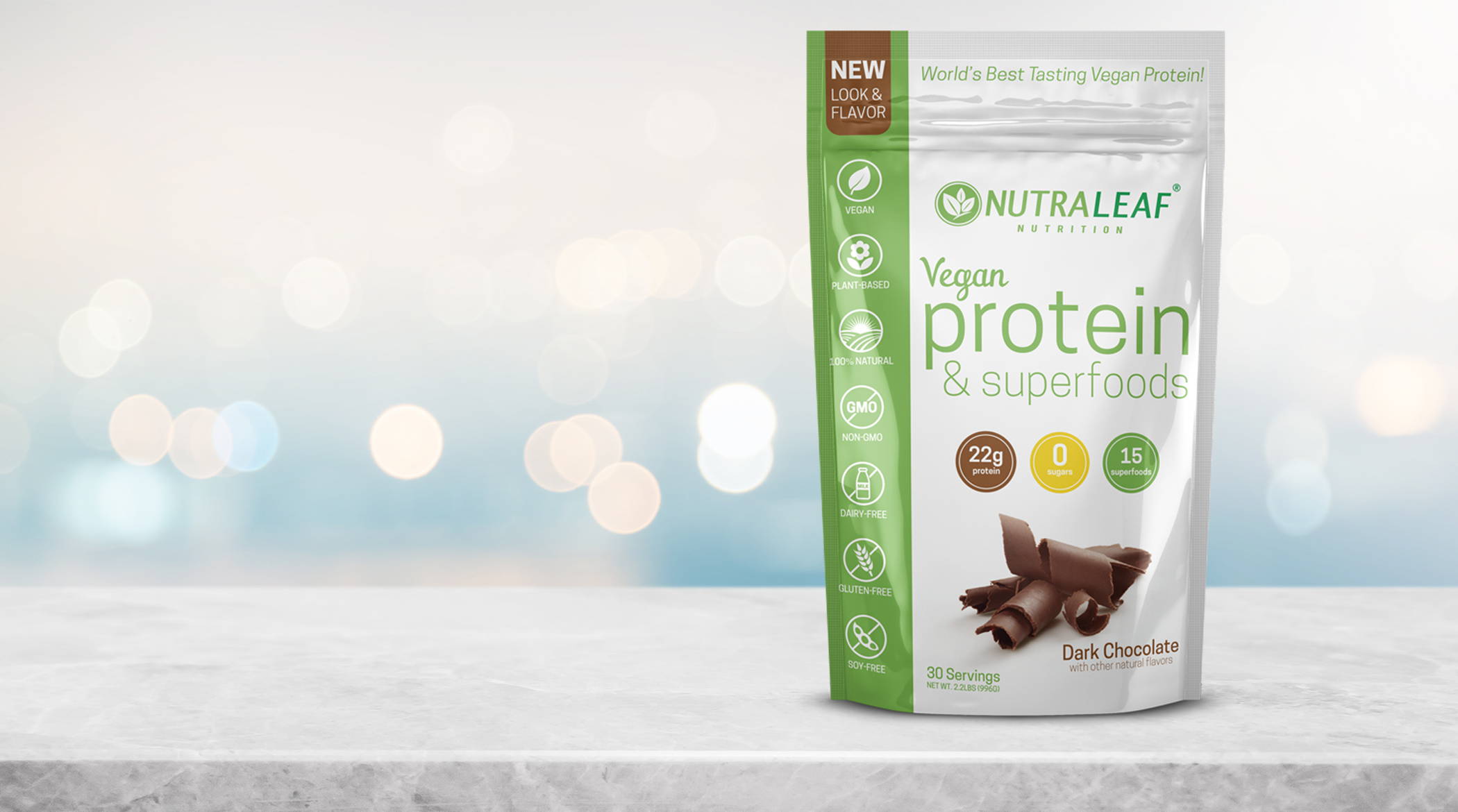 World's Best Tasting Vegan Protein
Rich & Velvety Dark Chocolate
100% Natural. Vegan. No Artificial Anything.
With 15 Superfood Ingredients, You'll Be Wondering
"How Does It Taste SO GOOD?"
One of the most unique benefits of our product is our added superfood blend. Each serving of NutraLeaf® Protein & Superfoods contains 15 amazingly healthy superfoods.
Provides high levels of antioxidants, p

romotes healthy skin, s

tabilizes blood sugar

boosts cognitive function,

balances appetite,

stimulates digestion,

protects against heart disease, a

nti-inflammatory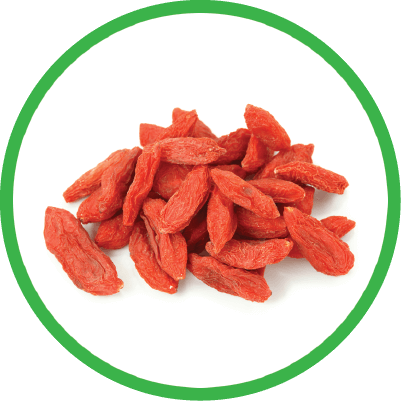 Antioxidant & nutrient rich, supports youthful looking skin, i

mproves immune function and fights cancer, pr

otects eye health, h

elps stabilize blood sugar, d

etoxes the liver,

elevates mood and energy, b

oosts fertility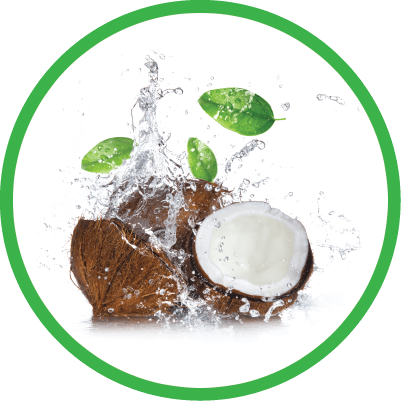 Helps replenish electrolytes + l

ower blood pressure, r

educes cholesterol, c

leanses & detoxes, r

educes stress & muscle tension,

high in potassium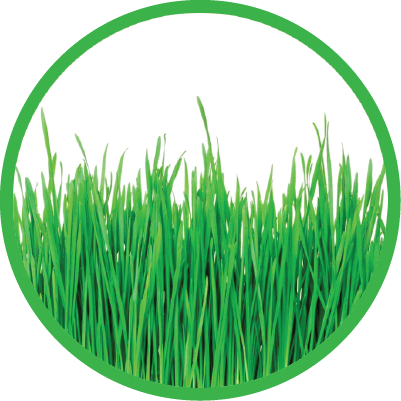 Chlorophyll rich,

oxygenates blood, b

oosts metabolism, alkaline, good for fertility and hormonal regulation, r

ebuilds damaged tissue, d

etoxes the body of heavy metals, detoxes liver, h

elps with blood sugar regulation, h

elps prevent tooth decay,

relieves sore throat,

regulates eczema and psoriasis, i

mproves digestion, r

educes inflammation, i

mproves eyesight, particularly night vision, h

elps with sleep, b

oosts the immune system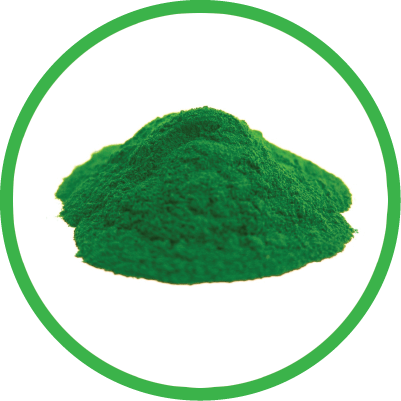 Detoxifies post-radiation/chemotherapy, s

upports immune system, p

romotes weight loss, l

owers blood sugar and cholesterol, h

elps fight cancer cells, youth + complexion, d

etoxes heavy metals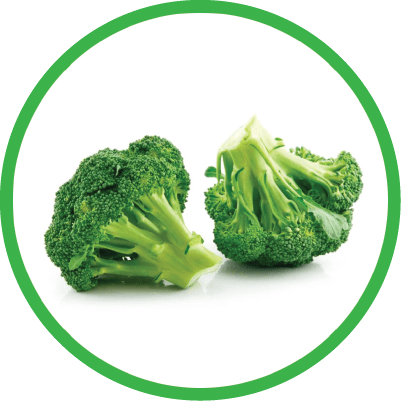 Slows signs of aging, cancer preventative properties, l

owers blood pressure, l

owers cholesterol levels,

improves tooth & gum health, strengthens bones,

relieves irritated skin, speeds wound healing, improves eye health, detoxes blood and liver, pH balance, hormonal and adrenal balance, helps fertility, books metabolism,

improves cognitive function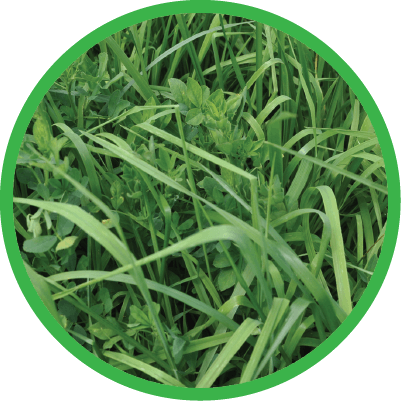 Rich in minerals and nutrients,

loaded with eight essential amino acids, al

kalizes and detoxifies the body, a

cts as a natural anti-fungal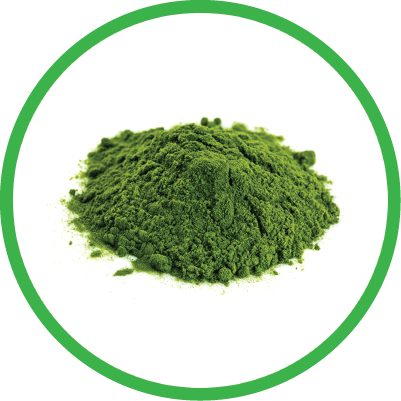 Speeds up weight loss, a

lleviates sinuses, b

oosts energy, r

educes cholesterol, l

owers blood pressure, h

elps prevent cancer,

relieves auto-immune diseases, e

liminates Candida, d

etoxes heavy metals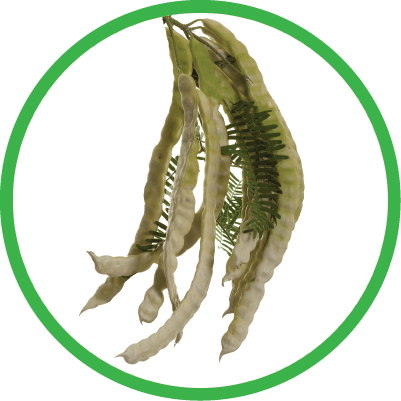 High in fiber, l

ow glycemic index, c

ontains Omega-3 Fatty Acids, a

nti-fungal,

boosts your immune system, h

igh in protein, h

igh mineral content, c

an help prevent headaches and migraines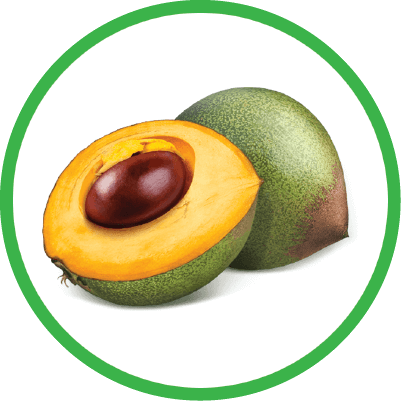 Aids healthy muscle growth, f

ights and prevents disease, helps resolve a

nemia, anti-aging properties, r

ich source of flavanoids, h

elps skin health, wound healing,

helps prevent diabetes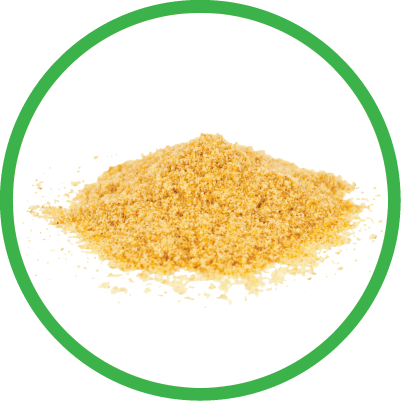 Rich in anti-inflammatory omega-3 acids, h

igh in fiber, low in carbs

aids skin & hair health, h

elps lower cholesterol, h

elps treat hyperlipidemia, g

luten-free, h

igh in antioxidants, su

pports digestive health, m

ay help prevent cancer, aids in weight loss, h

elps decrease menopausal & hormonal imbalance symptoms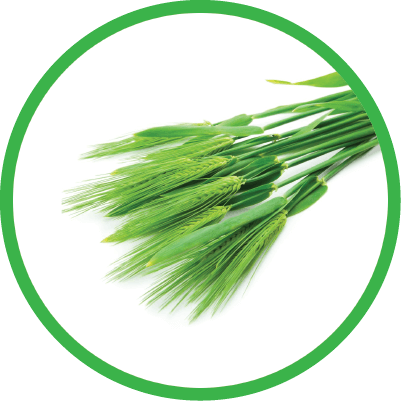 Fantastic source of fiber, promotes smooth digestion, helps with weight loss, regulates blood sugar levels, helps lower high cholesterol, aids in prevention of heart disease
super antioxidant rich, high vitamins and minerals, helps protect body's cells against cancer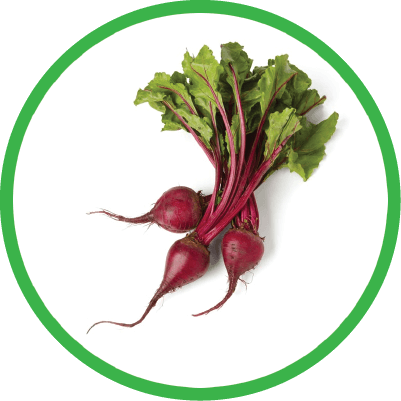 High in antioxidants, r

elieves inflammation, p

romotes heart health, a

ids in detoxification, b

oosts brain function, s

upports digestive health, e

nhance athletic performance, aids in

weight loss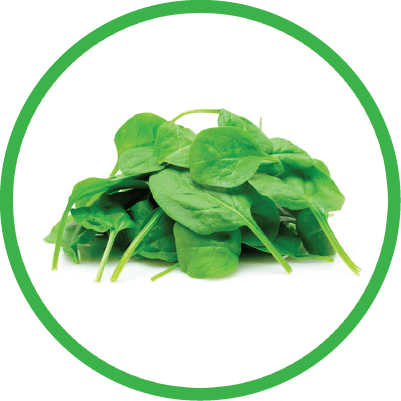 Defends against cancer, protects heart from

heart disease, b

oosts immunity, helps prevents

diabetes, great for e

ye health, keeps bones strong and healthy, p

reserves glowing & youthful skin, detoxes the body, boosts b

rain function & helps prevent neurological disorders,

rich source of magnesium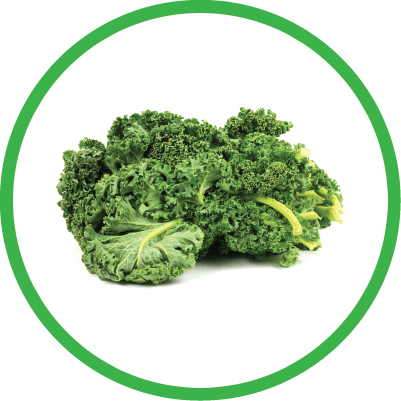 Anti-inflammatory, great for d

etoxification, a

ntioxidant-rich, boosts cardiovascular health,

aids in healthy brain development for infants, helps p

revent cancer, p

romotes healthy vision
People have been raving about our Plant Based Protein for three reasons:
●It can help kick sugar cravings
●No weird aftertaste.
●It is 100% natural and vegan.

"5 stars for the flavor!" -Amanda S.
"No chalky taste! My biggest complaint with the Vega protein I used to take was how bad the flavor was and the chalky texture. So happy I found you guys!!!!" -Sierra Q
"We love this protein powder. Tastes great, love the greens and superfoods." -Charlie P.
5 Easy Ways To Help Curb Your Cravings
With Plant Based Protein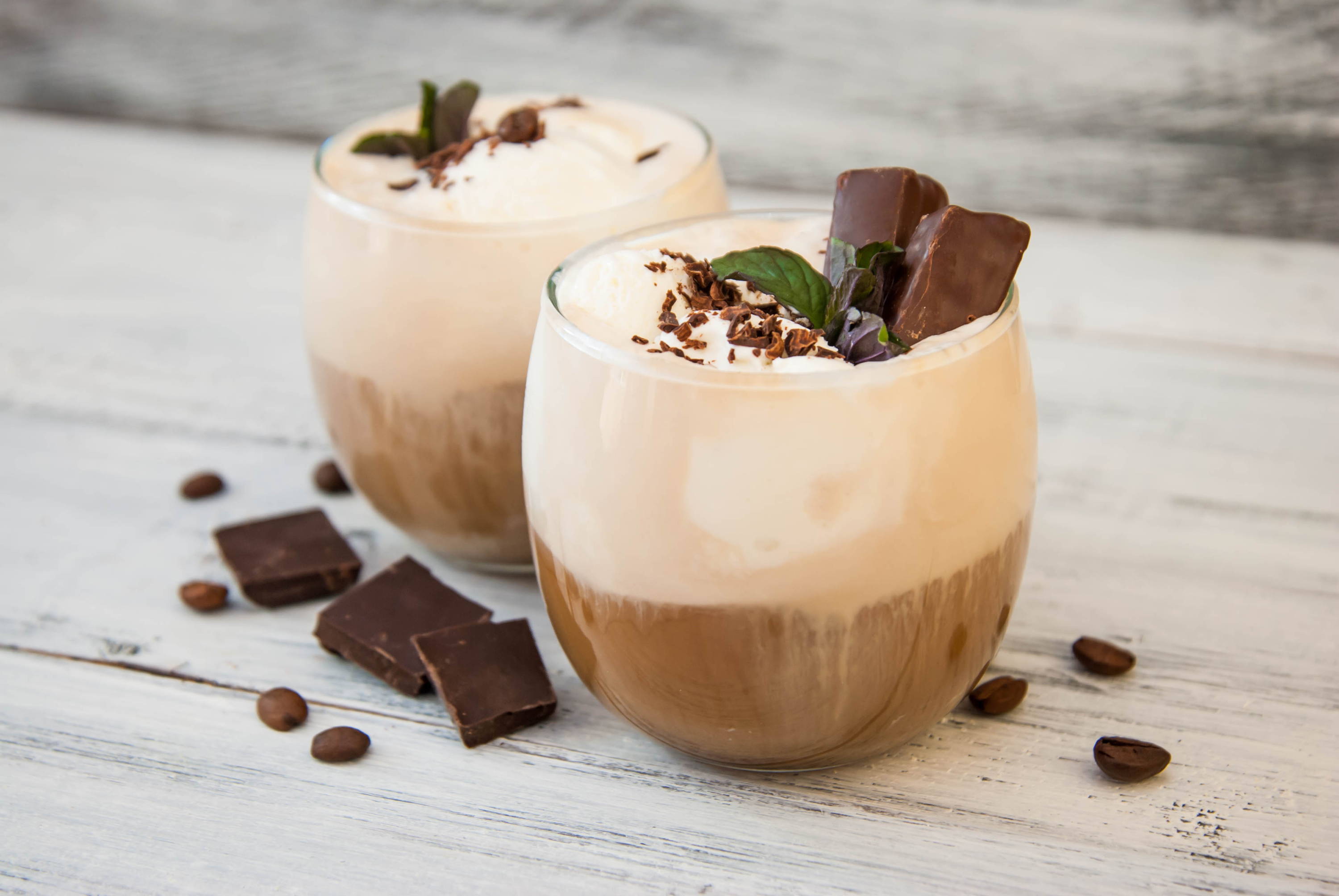 Is coffee what gets you going in the morning? Skip the sugar and over-processed creamers. Instead, add some of our Dark Chocolate Plant Based Protein: The coffee and rich dark chocolate flavor create a heavenly aroma. They also make for a heavenly mocha--and its good for you. Coffee? Protein? Energy in a cup!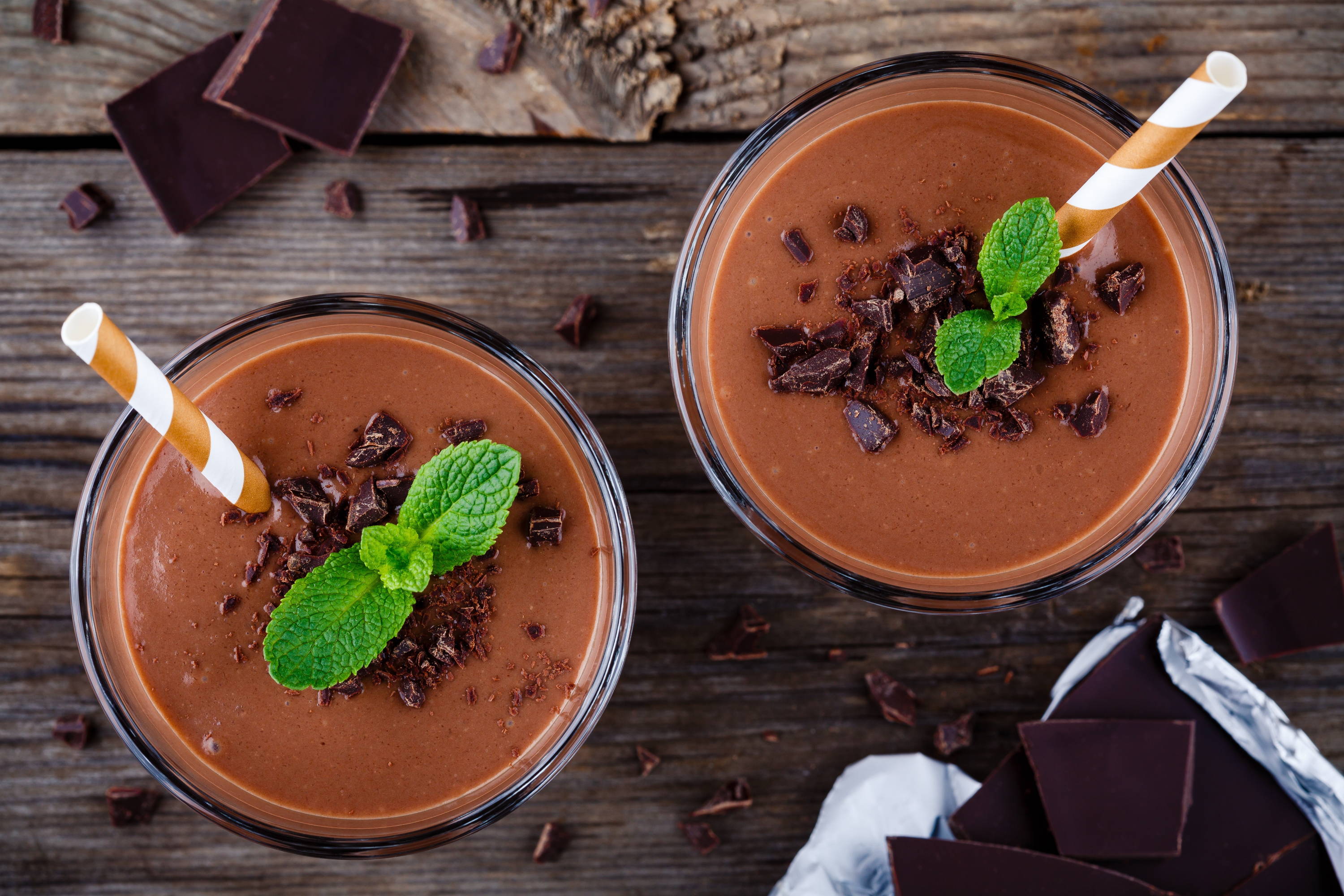 Our Dark Chocolate Plant Based Protein is AMAZING in smoothies! The rich, dark chocolate provides a smooth, velvety texture that tastes like a luxurious dessert.Yet, its so nutritious and healthy, with ZERO sugar, and great before training. Blend it in a rich mix with peanut butter and almond milk. For breakfast, as a quick lunch, or as a pre or post workout shake.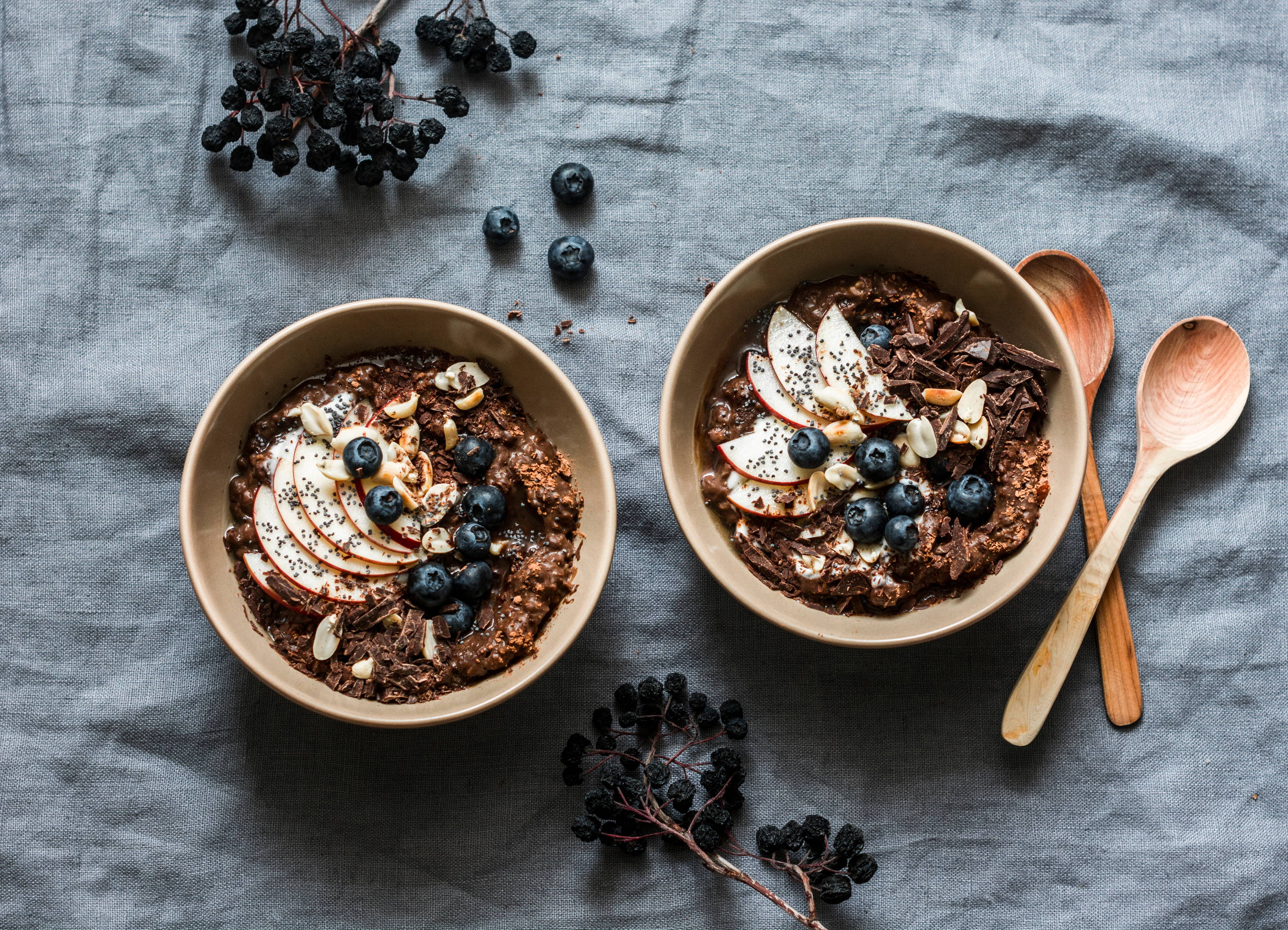 Stir it into Your Oatmeal
Rich, creamy and delicious: Oatmeal with Dark Chocolate Plant Protein is another incredible way to start your day. Again, tastes like dessert, but healthier than a salad! Top with some fresh blueberries, nuts, or raspberries, and you have a fiber, protein, and antioxidant loaded breakfast.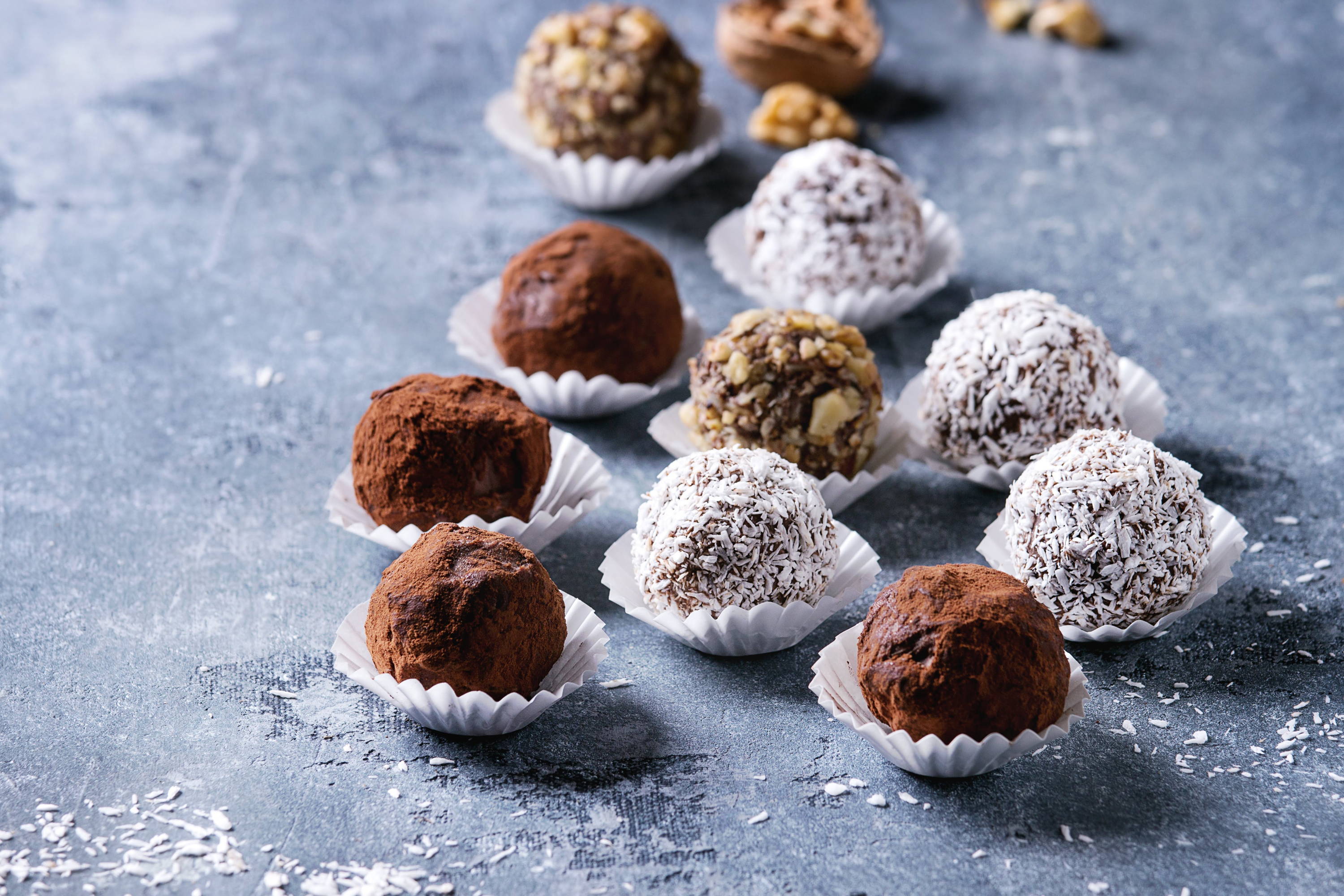 YES, YOU CAN bake with our Dark Chocolate Plant Based Protein Powder! How about a some protein chocolate muffins, powerballs, or pancakes? Baking with our Plant Based Protein powder is delicious and GLUTEN FREE.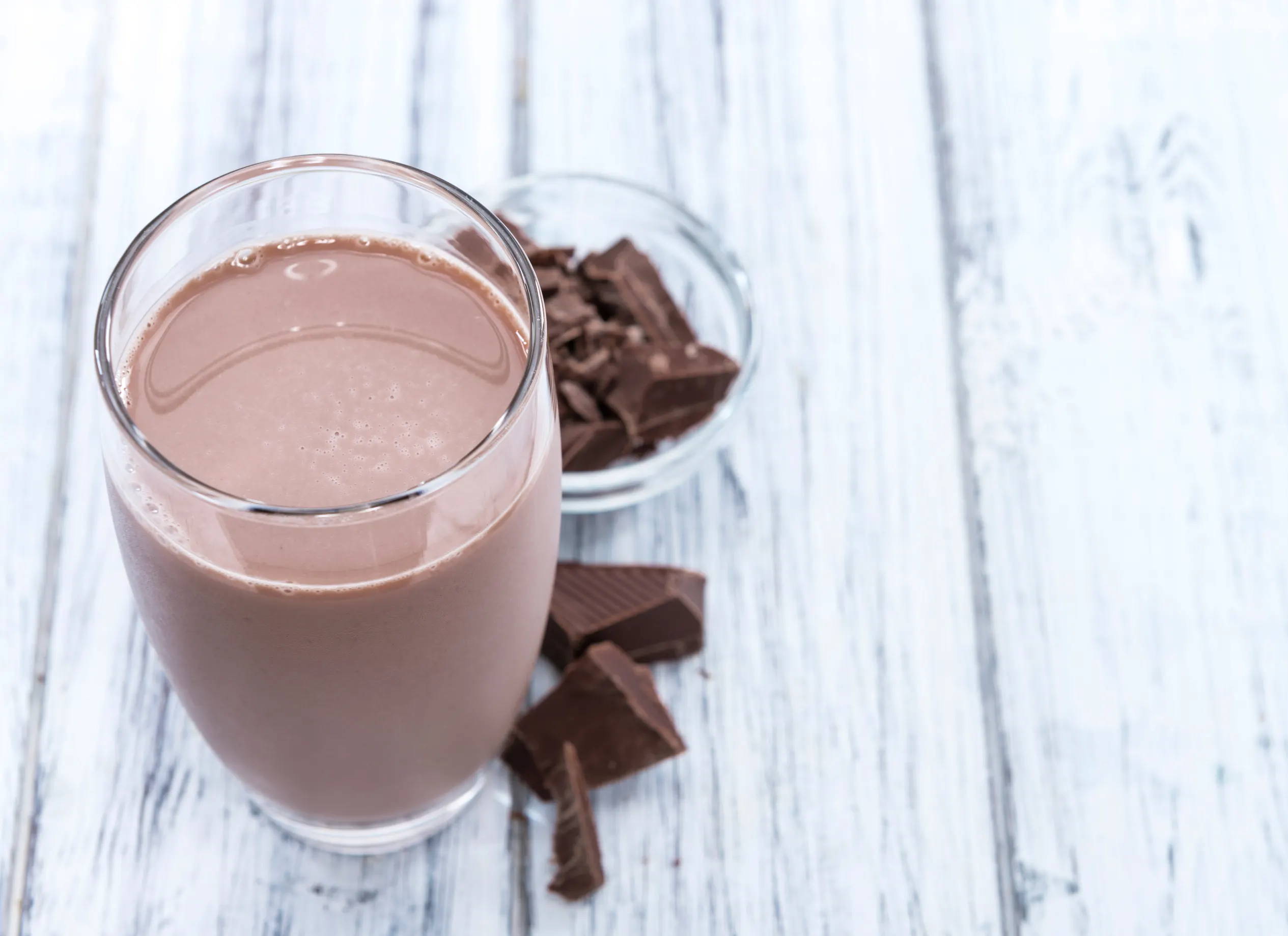 It's rare you find a protein powder that tastes so good, you can enjoy it in plain water. Perfect for a pre- or post-workout shake: Just stir it in or shake it up, and it won't leave any clumps. To add flavor, mix it in with your favorite type of milk--oat, almond, hemp, coconut...Whatever! Nutritious and delicious chocolate milk?!
Here's Why You'll Love Our Dark Chocolate Plant Based Protein

We use a simple, clean formula for our Plant Based Protein – and it tastes amazing.
But why do so many people choose to take it in the first place?
Here are more reasons people take our Plant Based Protein: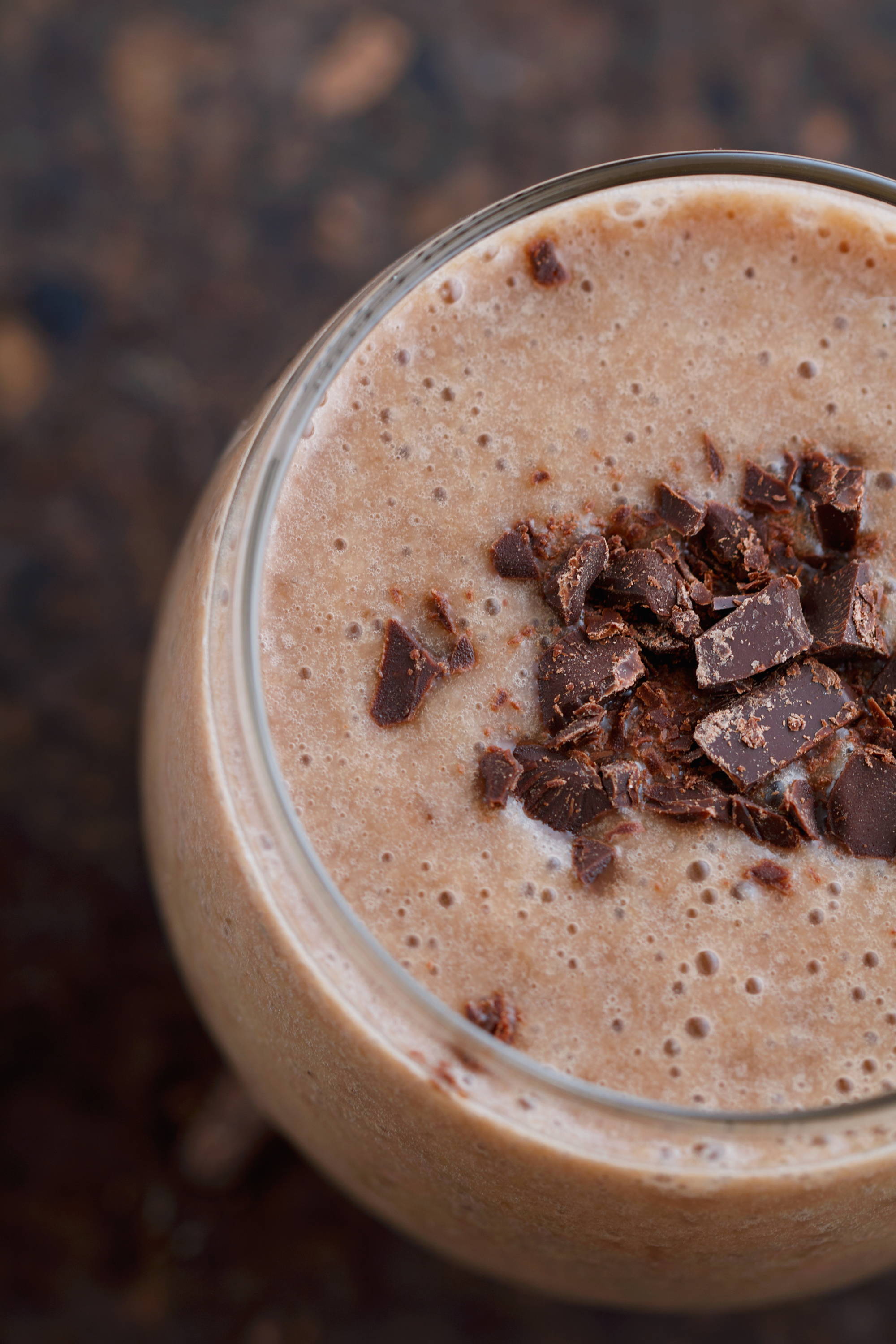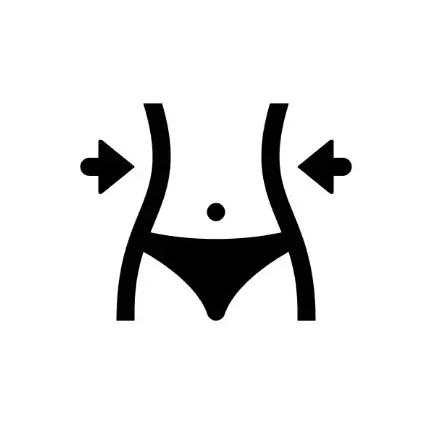 HELPS CONTROL CRAVINGS (AND CURB APPETITE)

Maybe you're trying to lose weight. Maybe you want to stay lean and toned. What we all have in common is the need to help fight those sugar cravings in between meal.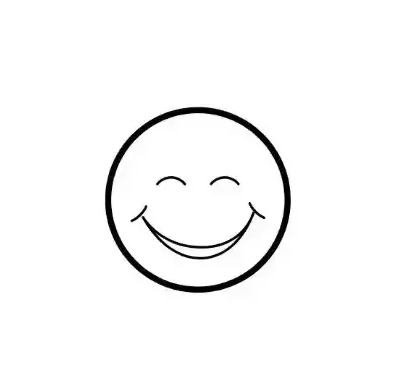 NO GRAINY OR CHALKY TEXTURE

Our refined blend of protein is smooth and delicious. We carefully formulated our powder to be velvety, smooth, and chunk-free. You get all the nutritional benefits, but not the chalky feel in your mouth--or the chunks on your shaker bottle.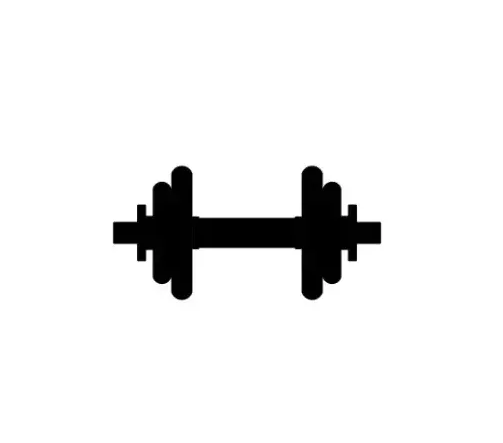 INCLUDES 21 GRAMS OF PROTEIN PER SERVING

Its more than just delicious. It is densely packed with superfoods and protein. A huge 21 grams per scoop! #gains
Whether you're trying to lose weight, or simply desire to stay lean and toned. What we all have in common is the need to help fight those sugar cravings in between meals!!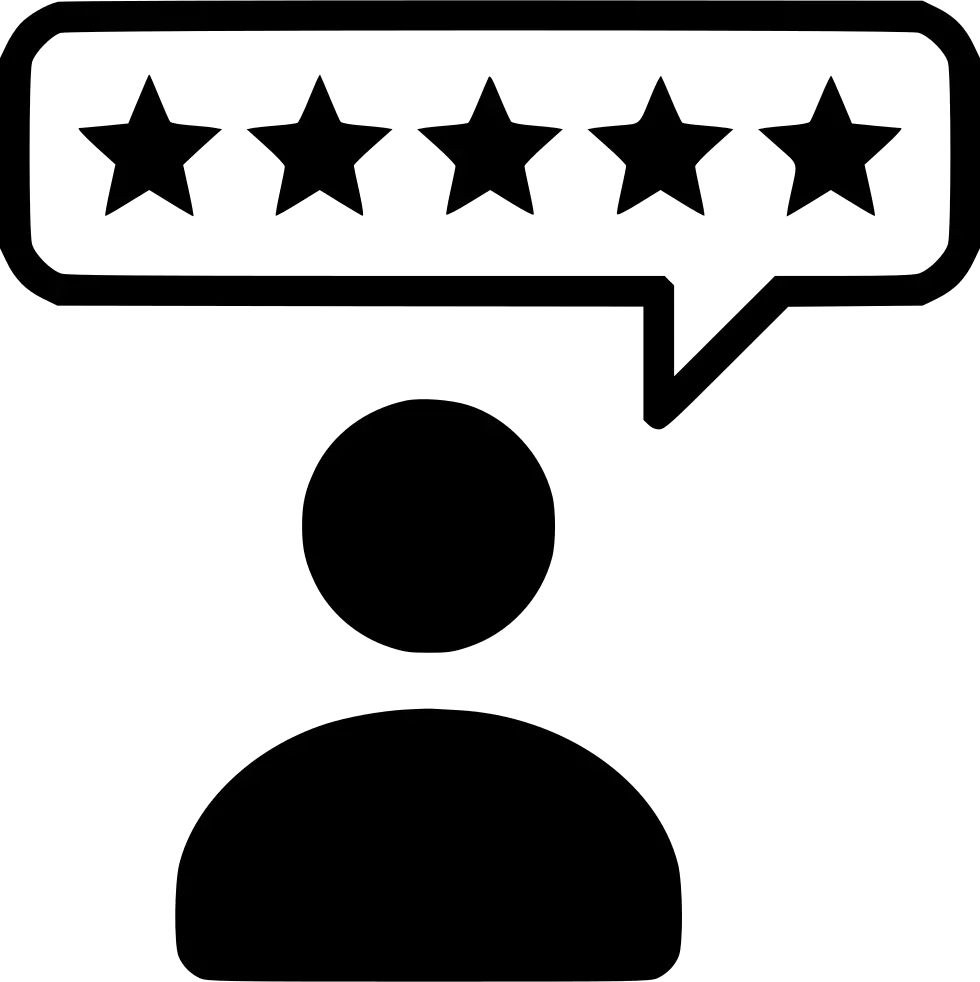 Nutraleaf has really figured it out. I have never tried a better tasting plant base protein. On top of the great taste the ingredients are listed with transparency. Lastly I was very please with how easy it mixed up. NO CHUNKS 🙌🏼 -Steve K.
Plus – See the Many Health Benefits
Of Plant Based Protein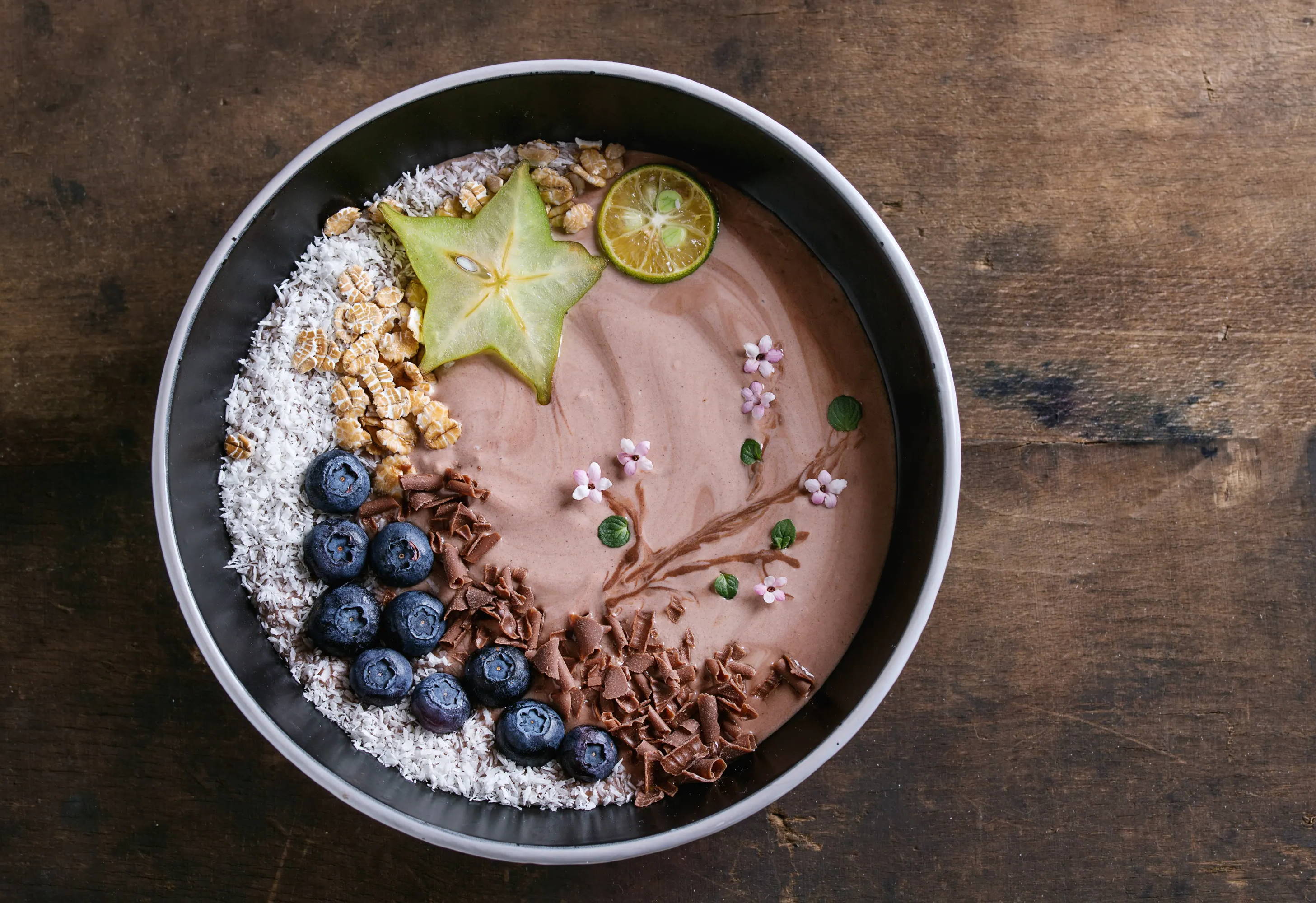 #1  HELPS WEIGHT MANAGEMENTCombined with other healthy habits, the superfoods in our protein helps you curb cravings, feel full longer, sustain energy, and boost your metabolism.
#2  SUPPORTS A HEALTHY IMMUNE SYSTEM  Adequate protein intake is crucial for a healthy and strong immune system and sustaining everyday energy.
#3 SUPPORTS MUSCLE GROWTH  Our unique blend of Pea Protein and superfoods, when paired with exercise, builds healthy muscles and helps sustain lean muscle mass.
#4  BENEFITS YOUTHFUL SKIN  By delivering essential amino acids to your cells, our plant-based protein + superfood blend can help rejuvenate and maintain healthy, glowing & youthful skin.
#5 SUPPORTS CARDIOVASCULAR HEALTH  Plant-based protein sources like peas and flax seeds, acai and goji help maintain the overall health of the cardiovascular system and promotes a healthy heart.
#6 PROVIDES EASY ABSORPTION  Unlike other plant-based sources of protein, pea protein is highly bioavailable and generally easy to digest. This is true especially when paired with our mindfully crafted superfood blend.
#7 PROMOTES HEALTHY METABOLISM Research suggests the way pea protein interacts with receptors in the gut can reduce cravings and help you feel full longer.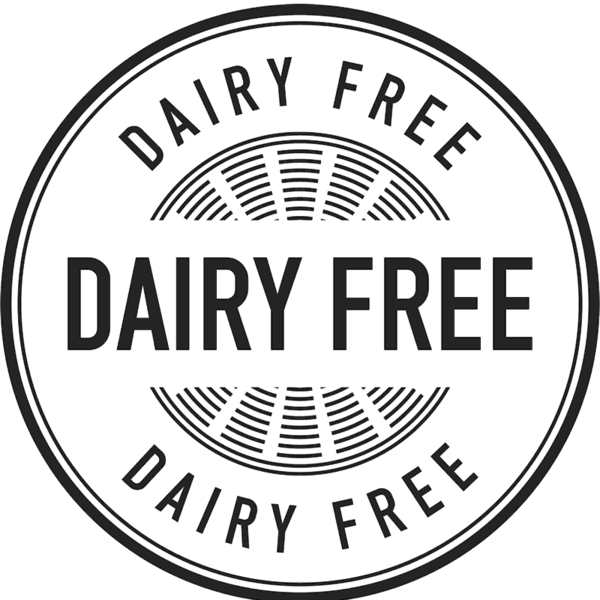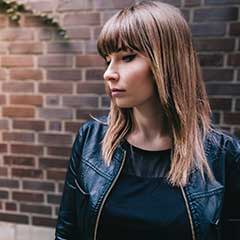 Bethanie C.   
I purchased because of the added superfoods. Wasn't expecting this protein to taste so good! It's better than whey protein, I can't believe it's vegan!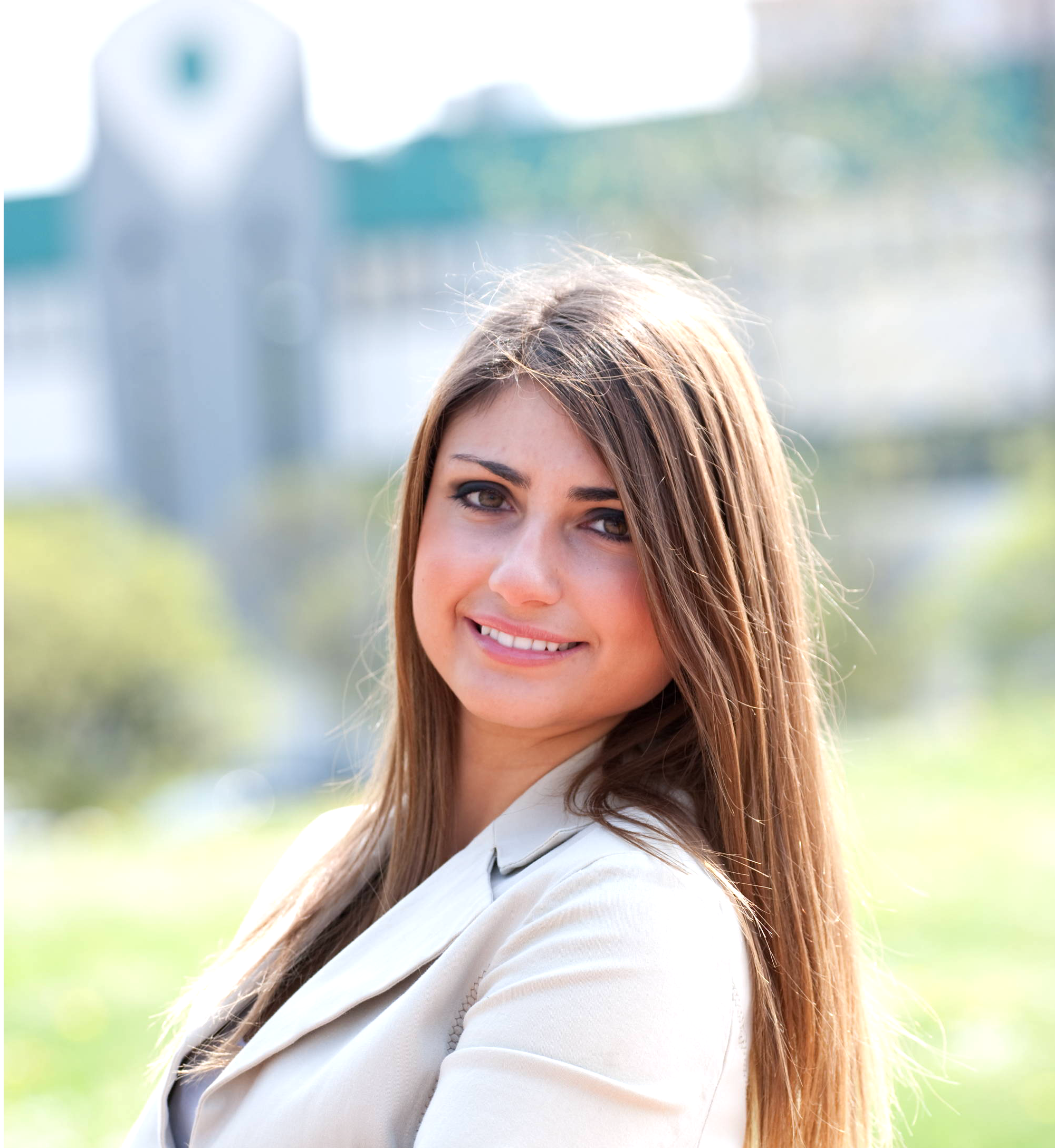 Cynthea T.   
"It's so delicious! Definitely a great way to either kick start your day or midday workout. Taste sweet, but not too sweet. I've tried other protein shakes before and this one is my favorite. Definitely give it a try!"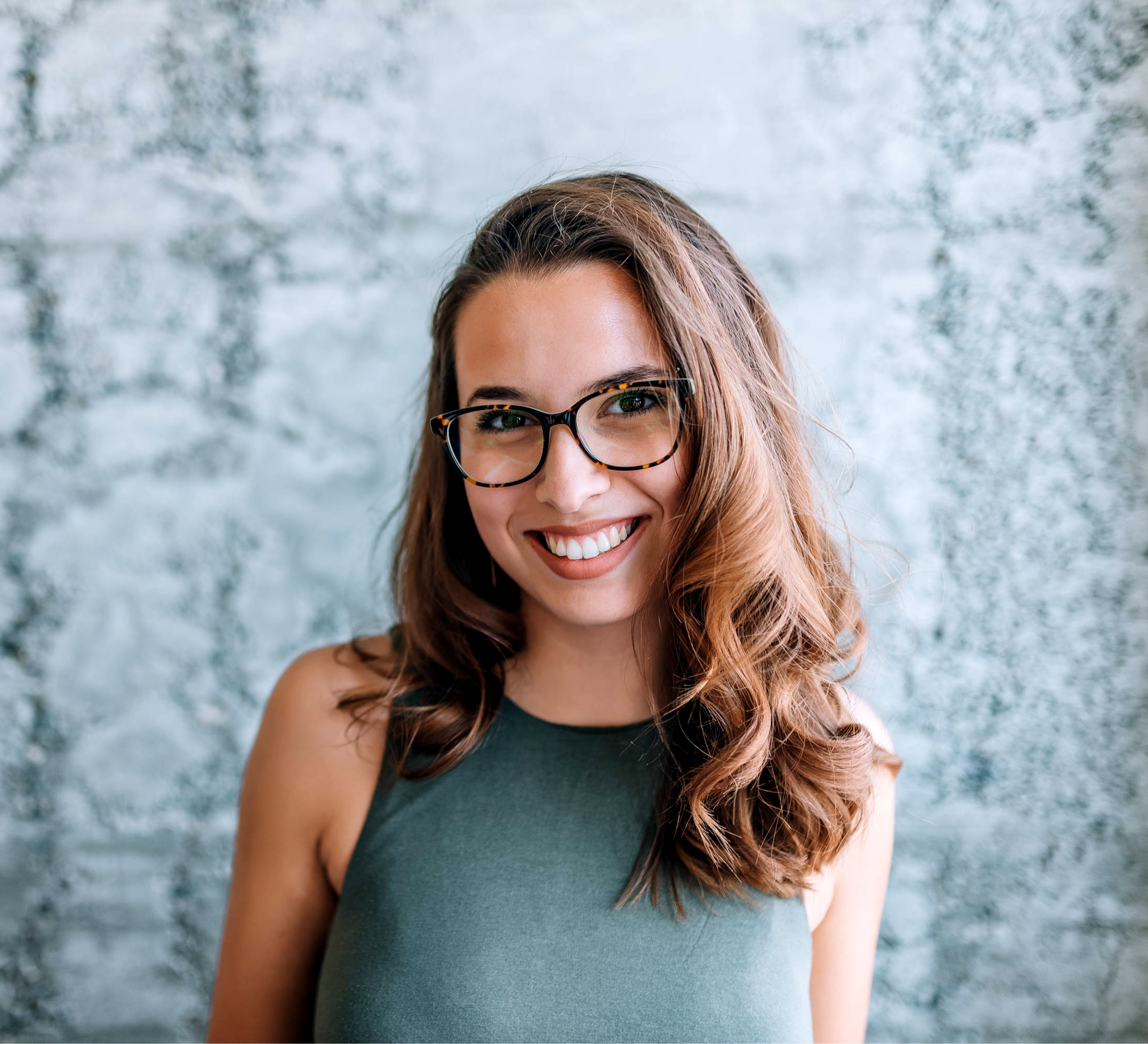 Jessica B. 
"My favorite protein shake! So many health benefits. My nails are longer, my hair is fuller, etc. I drink it in the evening after my work out and I love it 👍🏻"
Johnathan J.   
"Packed with so many superfoods and nutrients, all plant based. Great taste, similar to an oatmeal chocolate chip cookie. Perfect when blending in shakes or smoothies but mixes nicely with any milk or milk alternative.
Wouldn't recommend any other plant based protein besides NutraLeaf, solid company with great products."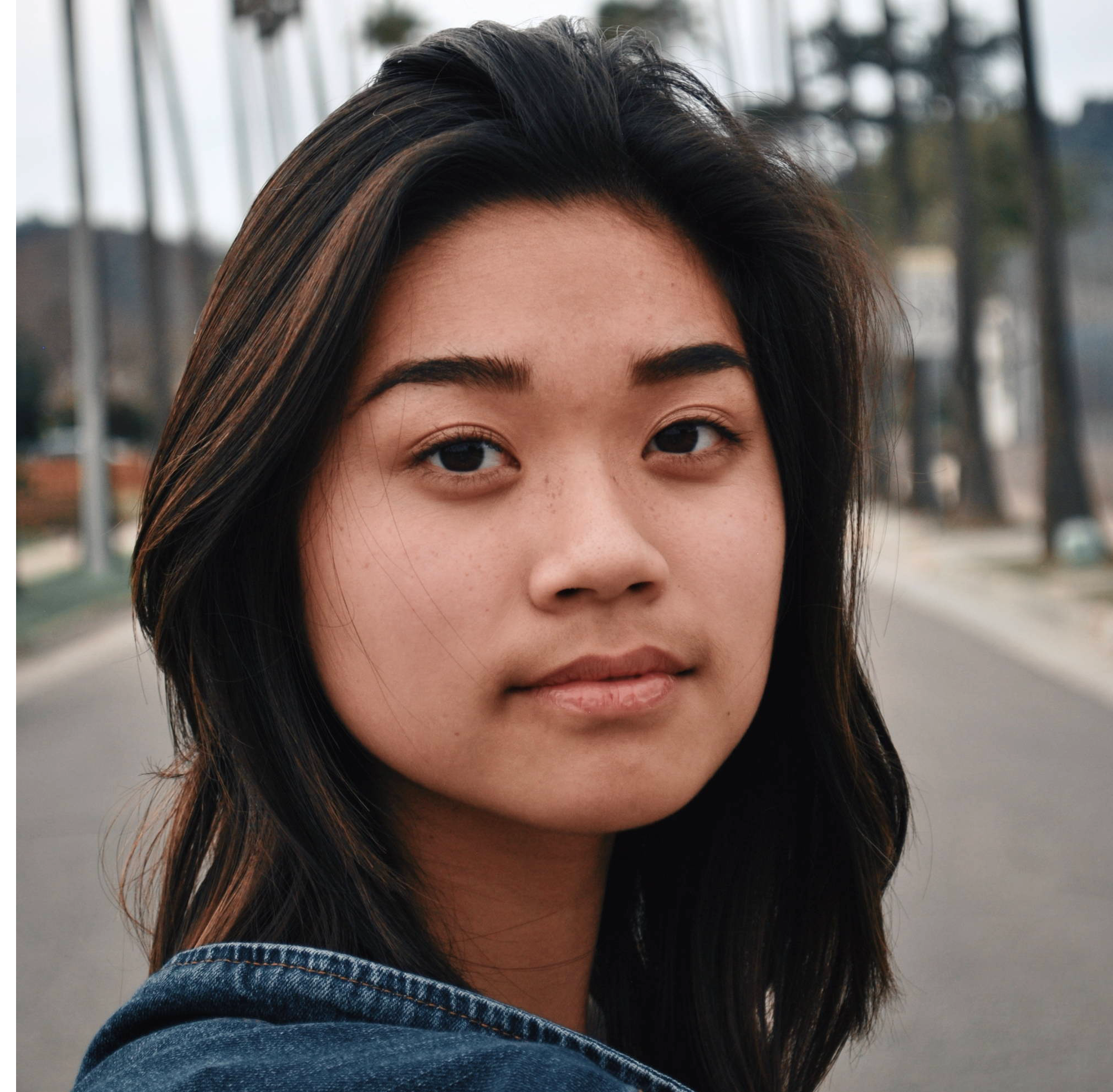 Christina R.    
"This truly is the world's best tasting vegan protein. Trust me, I have tried them all and nothing compares."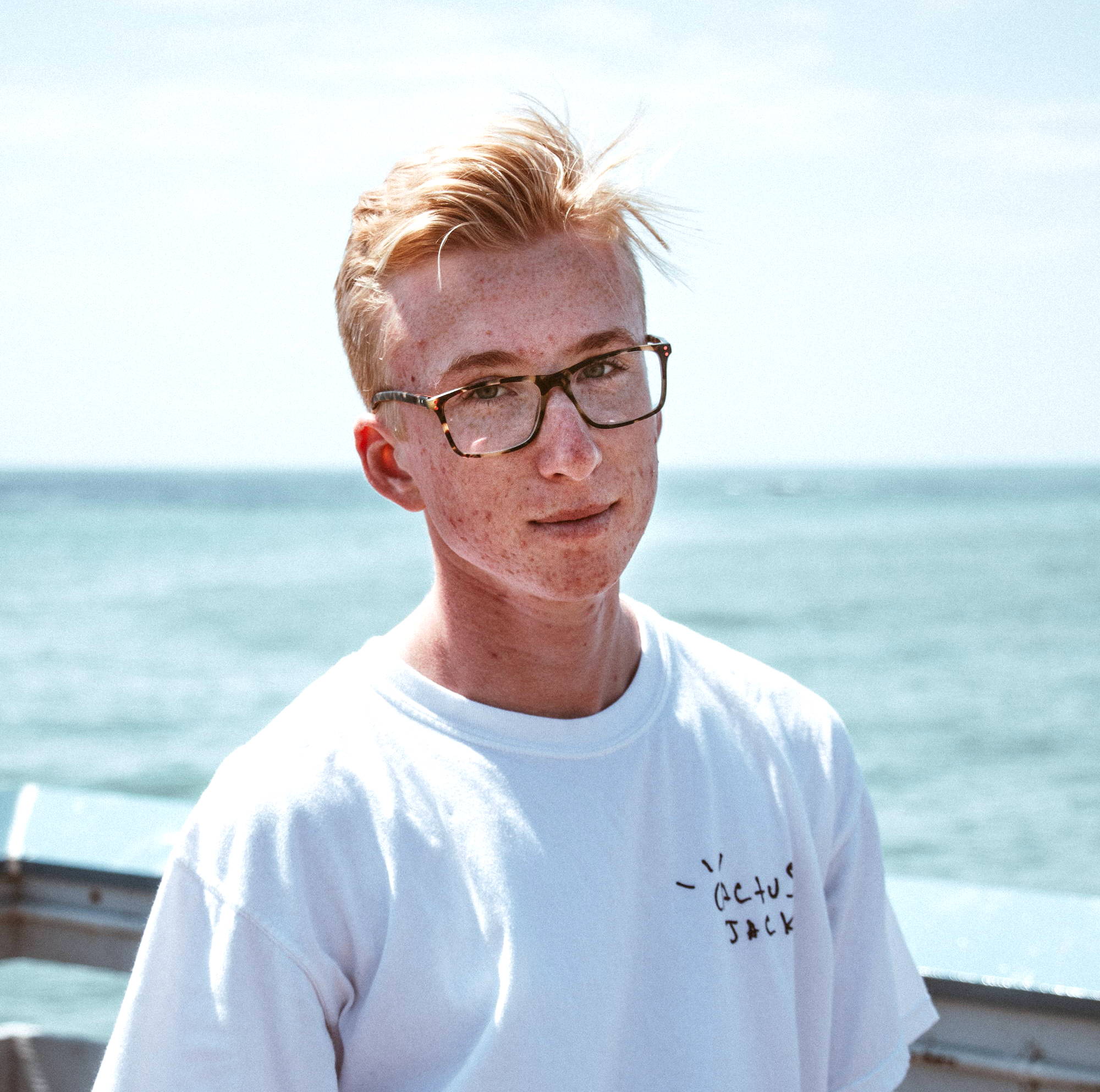 Adam A.   
"My search for the best plant based protein is finally over! Amazing Flavor + 0 Sugars.
I've tried nearly every protein powder on the market and I finally came across NutraLeaf after a friend purchased and recommended it to me. I bought both the cookies and vanilla flavors and prefer the cookies but both are delicious!
If you're looking for a plant based protein that is healthy but also tastes really good then I strongly recommend giving this one a try. You won't be disappointed!"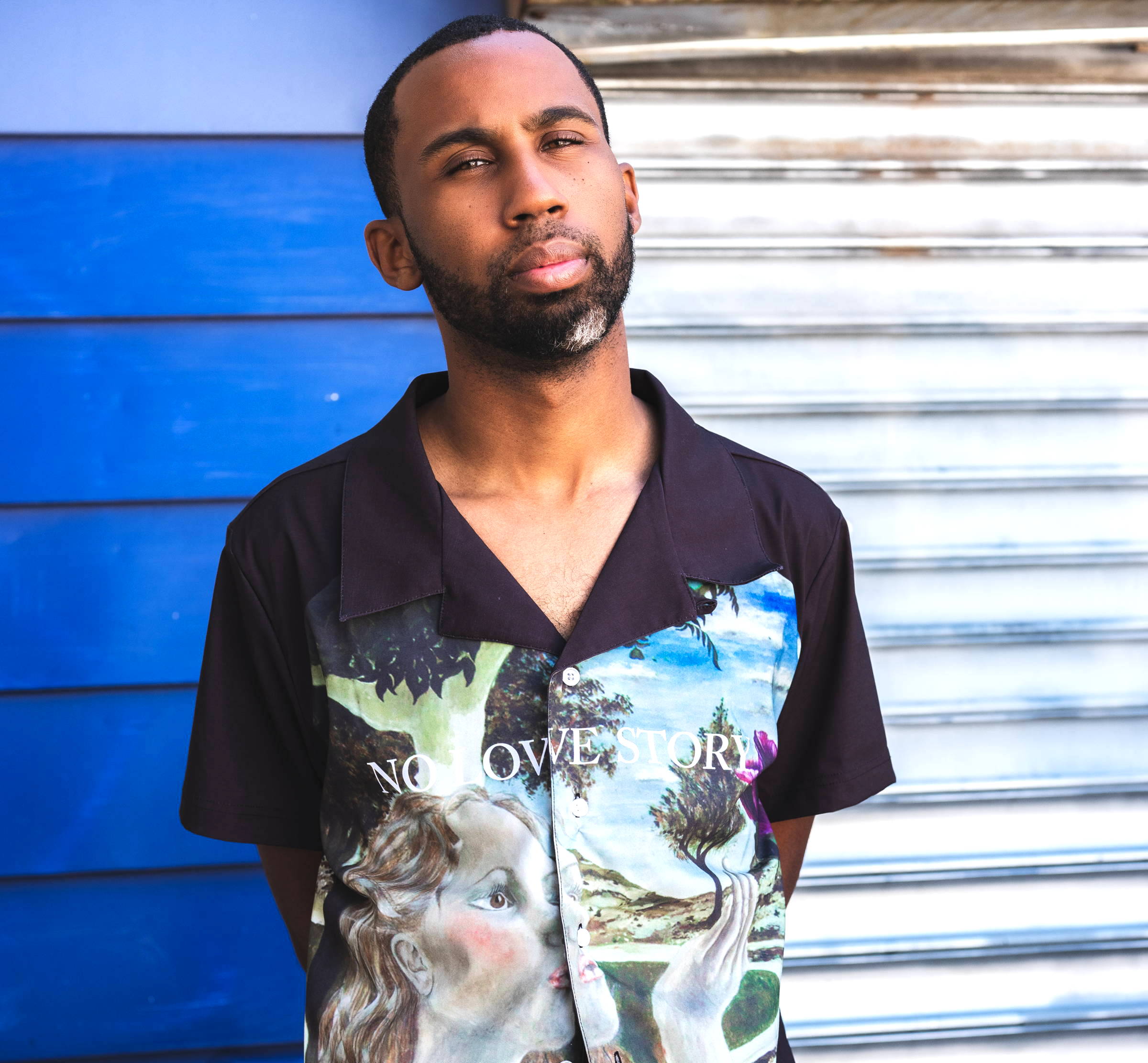 Steve K. 
"Nutraleaf has really figured it out. I have never tried a better tasting plant base protein. On top of the great taste the ingredients are listed with transparency. Lastly I was very please with how easy it mixed up. NO CHUNKS 🙌🏼"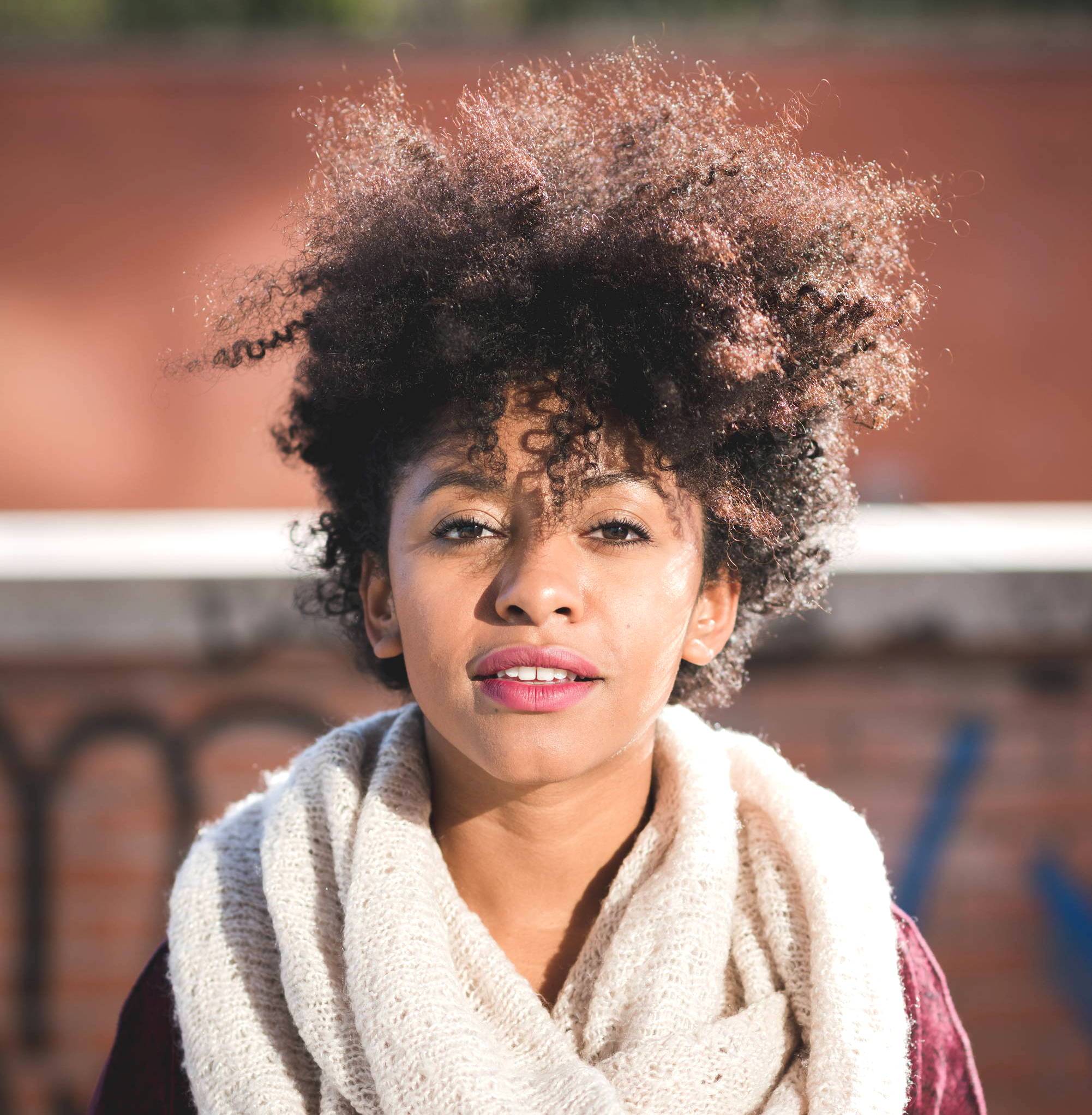 Chrissy J.   
"The most delicious vegetarian protein shake I ever tasted...I love it and I order it every month!!❤️"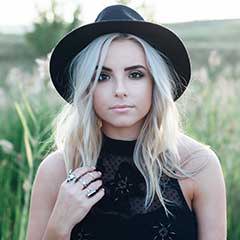 Kelly C.   
"I absolutely love this protein! The flavor is so delicious and not too sweet ! I use the product in many recipes. I see a lot of people saying that it may be too sweet?.. I don't think that at all. I like the sweetness its just right... I like to drink it when I need to curb my sugar cravings, it does a great job."
Questions? We've Got Answers
What is the recommended serving size? 
The serving size is one scoop or 30 grams. It's ideal to mix it with at least 8 oz of water. Or you can add it to your smoothie, coffee, and more. You can even bake with it – as we showed you above.
For the supplement facts, here's a picture of our label: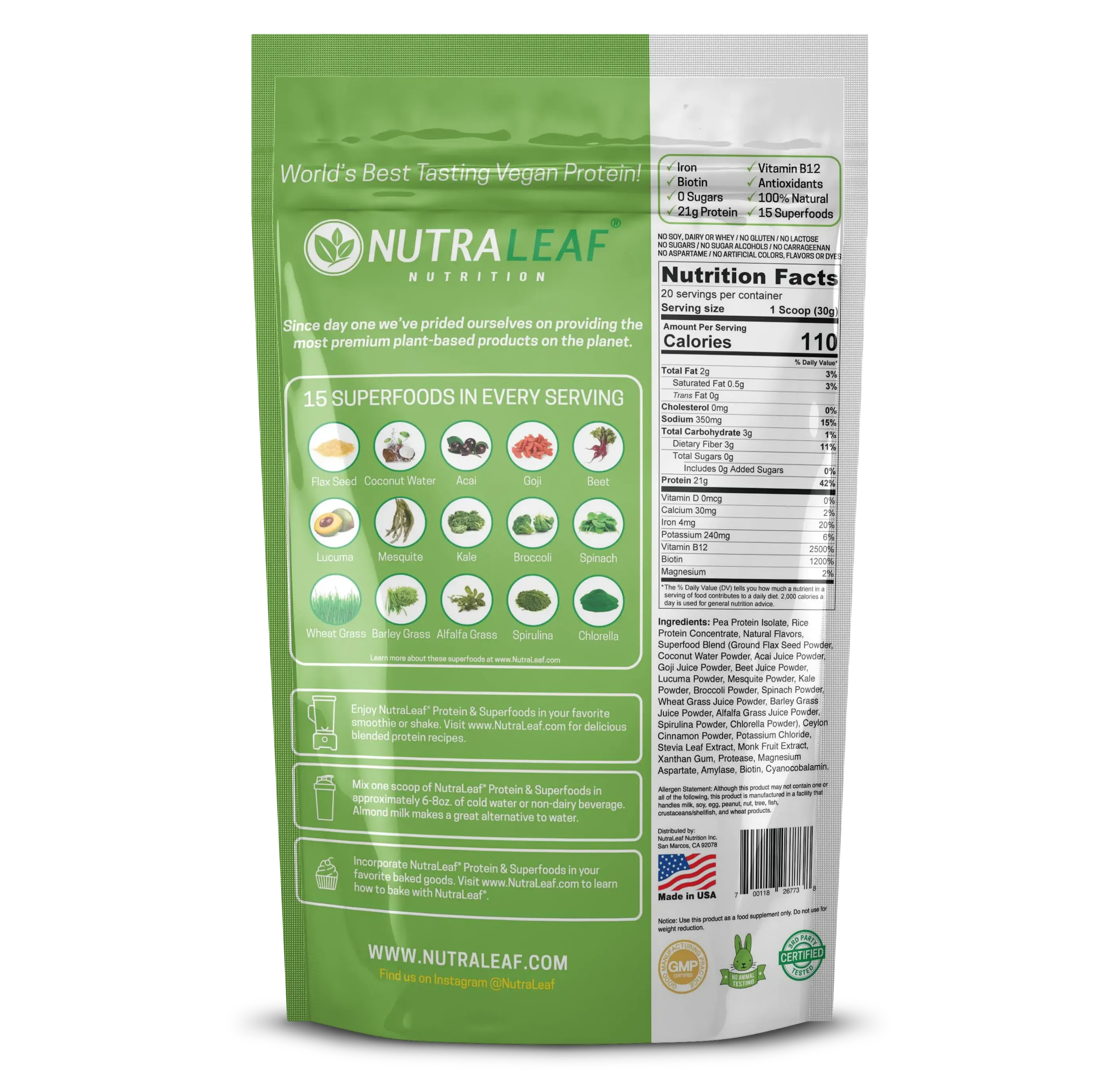 How long is the shelf life?
Our protein powder has a shelf life of 24 months. You don't have to worry about it going bad any time soon. :)
What is NutraLeaf's return policy?
We want you to love our product. When you receive our Plant-based Protein Powder, we have a simple take: fall in love with it within 30 days. If you are not satisfied for some reason, returns are accepted. No questions asked. The countdown for the refund policy will begin on the day you receive your product and expires 30 days later. Our full policy can be found here.
I have more questions. How can I contact you?
Find * Follow * Love
@Nutraleaf