Activating Focus With Lions Mane Mushroom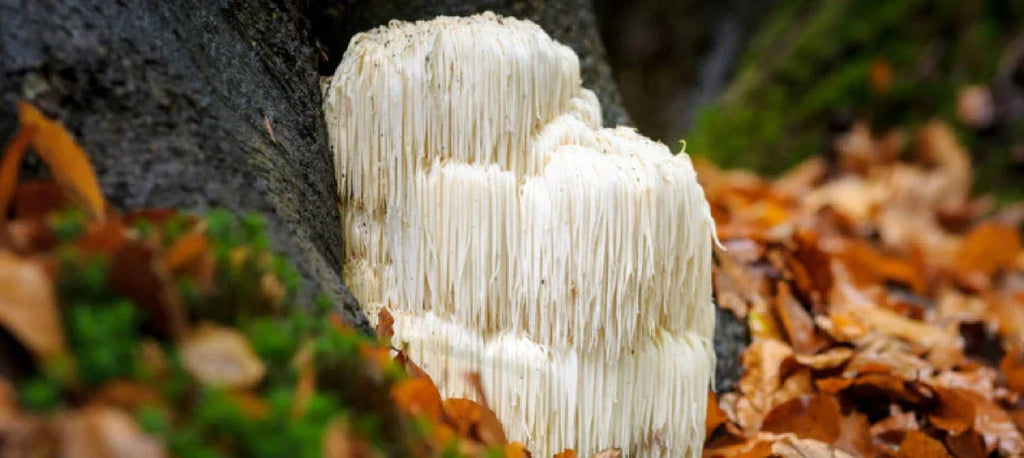 Overcome Concentration Challenges & Unlock Laser-Sharp Focus
You know that feeling when you just can't seem to focus? When your mind feels like it's running in circles and you're just stuck? 
If you often find yourself struggling with mental fatigue, then you'll be interested in learning about Lions Mane. This powerful ingredient has been shown to improve cognitive function and help reduce the symptoms of mental fatigue. 
So if you're looking for a natural way to boost your concentration and energy levels, read on to learn more about activating focus and the additional benefits of Lions Mane!
Lions Mane is a powerful natural ingredient that works to give the brain an extra boost when it comes to focus and clarity. Not only does it help to improve cognitive functioning and reduce fatigue, but studies have shown that consuming Lion's Mane can also help to increase energy levels and even provide neuroprotective benefits. 
In essence, Lions Mane helps to improve mental performance by providing more sustainable energy throughout the day and promoting better concentration.
But perhaps the most impressive benefit of Lions Mane isn't just its ability to enhance focus, but its potential to aid in long-term brain health. By helping to stimulate neuronal growth, regular consumption of this natural supplement could be beneficial for improving learning capacity and memory retention over time.
Are you looking to improve your mental clarity, focus and energy?
Brain Bliss by Nutraleaf is the perfect supplement for unlocking your full potential. 
Lions Mane is 1 of 15 other hero ingredients that we put into Brain Bliss. Our 100% natural nootropic, NutraLeaf® Vegan Brain Bliss, is made with scientifically-proven ingredients to support primary brain functions such as improved mood, heightened focus, and increased mental speed throughout the day.
Brain Bliss is designed to help give you the ultimate boost in mental performance without any harmful side effects.
Plus Brain Bliss by NutraLeaf® will also…
Improve memory recall

and

increased alertness.
Reduce stress levels

and

improve cognitive performance

. 

Take

mood balance

to a new level and

protect the brain

from damage caused by free radicals. 

Provide

energy boosting

properties so you can

stay on top of your game.

Boosts serotonin for

reduced anxiety

and

improved sleep quality

.
If you're struggling with symptoms of a lack of focus, Nutraleaf®️ Brain Bliss may be the solution you've been looking for. It's an all-natural dietary supplement that can help you improve focus, concentration, and cognitive function so you can perform your best and live your best life.
Love this product!! GREAT formulation. It is a subtle but noticeable improvement in clarity and focus. After 2 weeks on BBliss I could wake up and remember everything. Just makes my thinking, focus and clarity sharper. A calming effect as well. You guys created a real winner Nutraleaf!! Thank you!!