Yohimbe bark's weight loss benefits effective for athletes and couch potatoes alike
There are many natural ingredients on the market touted for their weight loss benefits, but yohimbe bark is one of the most exotic, with interesting potential for blasting away unwanted fat.

Yohimbe bark – also known as yohimbine when the bark's extract is in more processed forms - has ancient medicinal roots, and has been used for centuries to treat a host of different things including decreased libido (yohimbe was steeped into a tea to send a rush of blood to trigger arousal) and erectile dysfunction.
Since most of us are more adventurous in the bedroom when we feel good about our bodies, today we are talking about the potential benefits yohimbe bark has on weight loss, which, when it happens, can put a different, healthier spin on a better – shall we say sexier? - sex life.
Some studies have suggested that yohimbe is effective at sloughing away particularly stubborn body fat, especially the abdominal area for men and the thighs and bums for women.
At least one study seems to support that, as does the way yohimbe bark interacts with the body's fat cells.
Athletes benefit from yohimbe bark
A 2006 study from researchers at the Serbian Institute of Sports and Sports Medicine and the Montenegrin Sports Academy that appeared in the journal Research in Sports Medicine found that yohimbe bark was an effective weight loss option for elite athletes, in this case, professional soccer players. 1
If it can help top athletes who are already fairly lean at the outset, imagine the benefits that it can provide those of us who don't play pro sports for a living?
While the 2006 study found that yohimbe's effects were most felt during exercise – in part due to an energy boost similar to caffeine provided by the bark's extract – other studies have shown benefits that were not tied to exercise.
A team of French scientists in 1998 found that yohimbe played a significant role in the process of lipolysis, which leads to the breakdown of the adipose tissue that surround the body's organs. Too much adipose tissue around the organs causes excess visceral fat stores, which can lead to belly fat, a precursor to type 2 diabetes and other health problems. Their research appeared in the European Journal of Clinical Investigation. 2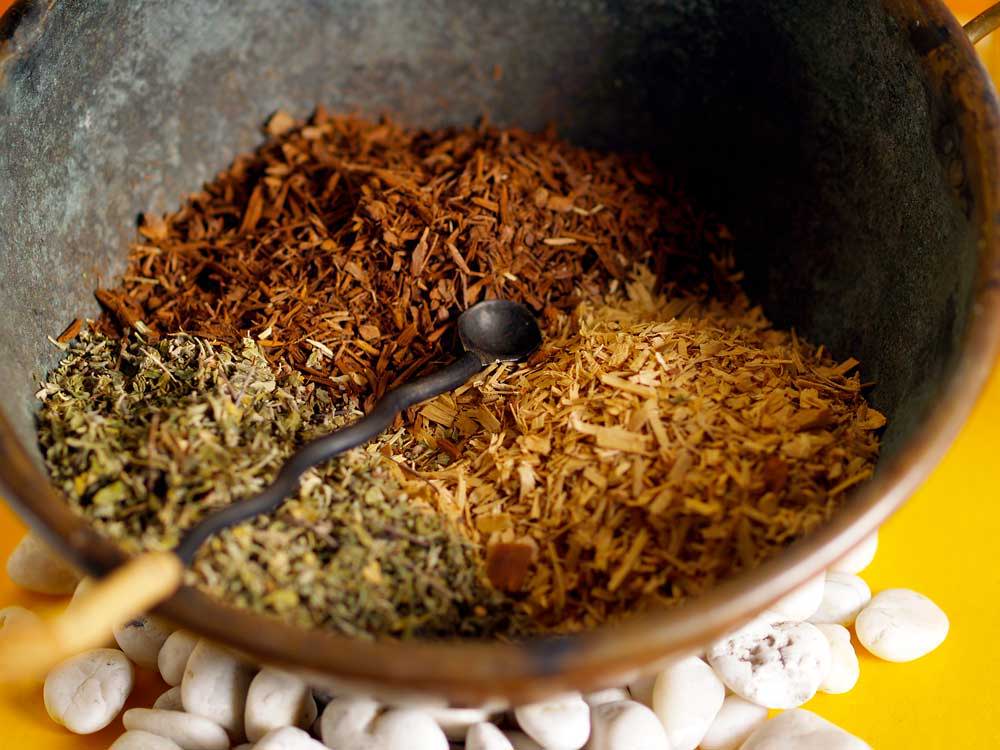 Yohimbe bark: The 411
Yohimbe is harvested from the bark of an evergreen found in parts of Central and Southern Africa.
The active ingredient found in the bark is concentrated to form the compound yohimbine, which is different from the natural form of yohimbe, and according to WebMD.com, is used in the United States to make some contemporary medications used to treat ED.
So, how does it work?
According to the website Healthline, yohimbe may be effective at targeting fat because it has the ability to block the alpha-2 adrenergic receptors found in fat cells. These receptors interact with two of the key hormones associated with stress, adrenaline and norepinephrine. That interaction increases the speed at which the hormones, which encourage the burning of fat for energy, pass through the body. By inhibiting the activity of the alpha-2 adrenergic receptors, stress hormones linger in fat cells longer, promoting an increased fat burn. 3
Fat from cells with more alpha-2 adrenergic receptors is more difficult to burn, so by triggering the improved fat-burning response, yohimbe bark essentially works as a stimulant similar to caffeine due to the impact it has on our bodies' fight-or-flight hormones.
A 1991 study from the Hypertensive-Endocrine Branch of Bethesda's National Heart, Lung, and Blood Institute looked at yohimbe's impact on the alpha-2 adrenergic receptors, and found that the natural compound influenced levels of the stress hormone norepinephrine in rat studies. The research appeared in the Journal Brain Research. 4
Another study from the same year, this one from Polish researchers that appeared in the Israeli Journal of Medical Research, compared the results of yohimbe and a placebo on obese women found that those subjects taking the yohimbe bark supplement lost more weight than those taking the placebo. Both groups were on the same low-calorie diet. 5
Those elevated levels of stress hormones may also play a role in kicking appetite to the curb, one of the most effective ways to promote visible weight loss.
Yohimbe may also curb appetite, elevate mood
Though the research is rather old, a 1984 animal study that appeared in the journal Pharmacology, Biochemistry, and Behavior found that both obese and lean mice had less of an appetite after exposure to yohimbe. 6
One study found that yohimbe provides profound benefits for those dealing with depression, which can cause overeating in those prone to consuming calories to tamp down their feelings. The 2012 clinical trial, conducted over a period of eight years under the supervision of the National Institutes of Health Clinical Center in Bethesda, Md., found that when given during the sleep cycle, yohimbine showed real mood-boosting benefits in a short period of time.
And when it comes to depression and overeating, there is a distinct link, according to Dr. Cynthia Bulik of the University of North Carolina at Chapel Hill, who told WebMD.com that the same genes associated with depression are also linked to anxiety and eating disorders, creating a perfect storm for potential obesity. 7
The takeaway
Given its potential ability to shut down appetite, increase fat burn and curb emotional overeating, yohimbe bark is an excellent natural ingredient to melt away excess fat, which is why it is included in our NutraLeaf Plant-Based Fat Burner.
NOTE: Still, it does not come without risks. Those with heart disease, either high or low blood pressure, kidney or liver disease, should not take yohimbe bark supplements. Pregnant women and teens under the age of 18 should also avoid it.
SOURCES: